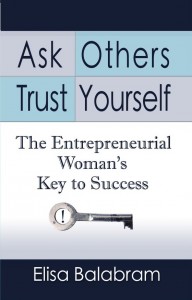 Ask Others, Trust Yourself encourages women business owners to ask for business advice in any stage of their business, and it also demonstrates the best ways to do it.
The book explains in clear, and concise language how to succeed in business by learning to:
Ask for Business Advice and Help.
Listen to Others Objectively and Filter the Information Received.
Transform Criticism, Opposition, and Negativity into Positive Action.
Move Forward and Do What's Needed to Be Successful.
Access Free and Low-cost Resources to Help You Succeed.
Trust Yourself at All Times.
To purchase the book or download a free excerpt, please visit http://www.booklocker.com/books/4266.html