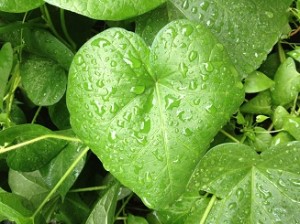 Coaching can help you:
Get clearer about your vision and goals;
Work through personal fears;
Understand why you procrastinate and what you can do about it;
Acknowledge and move through internal blocks that may be delaying your success;
Develop a doable plan of action;
Become accountable to executing the plan;
Increase your self-confidence;
Learn to listen to your intuition and trust yourself.
Who are my clients?
Women who have a dream of writing a book, making a living as an artist, starting a business, becoming more authentic and their true selves.
Women who have been in business for a while and would like to grow.
Women who know they want to experience life more fully and be more present each day.
Women who have been blocked for too long and who are ready to feel all their feelings in order to push past their blocks and achieve their dreams.
Women who are ready to achieve success, success that is solely defined by their own true selves and not by society.
Women who are now ready to release and transform all their blocks and live a heart-centered life.
Women in a career transition
You!
What my clients are saying:
"No words can describe how grateful I am for everything Elisa has done for me. She helped me understand what I want, identify the obstacles I face, and come up with a practical plan to tackle them while at the same time cultivating my confidence to do so. She has been such a positive and empowering force that my best friend started seeing her after she saw how much it helped me. Lots of people can help you achieve a task, but very few can help you achieve your dreams. Elisa has been my dream facilitator, and I will be ever grateful." Sandra Ordonez, Collaborative Nation
"Elisa has a special gift to inspire and empower people. When I began working with her, I was confused about what I wanted and frustrated by my own inability to move forward. With her help, within months I applied and was accepted to graduate school. Elisa helped me go from being overwhelmed by big, abstract ideas to a realistic plan of action. But most importantly, she knew how to help me get out of my own way. She taught me how to overcome fear, procrastination and a lack of confidence. Today, I am truly grateful for a new understanding of how to believe in myself, despite the obstacles." Bridget F., Queens, NY
Here are some of the questions I get asked by potential clients:
What's your coaching style?
My coaching style is to empower my clients into finding their answers within, and into getting clearer about where they want to go, and how to get there. My approach is to intuitively listen and to pay attention to hidden messages, and energy, which can provide the clues needed to help them move forward. I hold my clients accountable to transform their lives and pursue their fullest potential. I also heard clients say that I was tough in a kind way, when they didn't complete something we talked about. In that case, there are usually additional barriers that need to be uncovered and revealed.
Why you?
I combine my education and business experience (helping run my family's business, coaching and training entrepreneurs, starting, running and closing WomenandBiz.com, writing and publishing my first book, and the MBA), with my own self-growth and self-love journey (working with career and business coaches, therapists, alternative healers, and taking courses on Spiritual Depth, Reiki Mastery, 12 Levels of Light Ascension and applying that knowledge in my life and teachings), and I customize my coaching according to where you are and where you want to go. Most importantly, I'm passionate about helping my clients transform themselves and their lives, connect with their hearts and true self, and pursue their business and life passions.
How can I know if coaching with you is right for me?
We can have the initial free call to determine if I am. I would also recommend that you spend some time reading my blog posts, to see if the messages I'm sharing resonate with you.
How do I know which package is right for me?
I can help you decide. Contact me to schedule a call and discuss it.
Do you have a system in place?
Absolutely! We will start from where you are, we will look at your current situation and what's working and what's not, and get clear on where you would like to go. I will assist you in redefining your goals, connecting with your feelings, while working to release your fears and blockages, and creating a step by step plan to get there, and holding you accountable to taking each step. It's a combination of visualizations, connection to the feelings, adjustments, reassessments, releases, reality checks, an action plan, and the action.
How much work will be required of me?
It is all going to depend on where you are, where you want to go, how far you are from achieving it, and how committed you are to making it happen. It is also going to depend on everything that is happening in your life and the time you have available to commit to it between calls. We work with your own schedule, although most likely than not, you will be asked to move out of your comfort zone. No worries, whatever you walk into, it becomes the new comfort zone once you get there.
What techniques would you use?
Breathing exercises, guided meditations, Emotional Freedom Technique (tapping), energy release work, writing exercises, connection to feelings, and the business side of goal setting, action planning, marketing and social media planning and action, budgeting, pricing and negotiation techniques.
What happens after the package is over?
We can reassess where you are, and discuss if continuing with coaching could take you further in pursuing and living your life purpose and passion.
What's next?
If you are ready, fill out this questionnaire by clicking on this link: Survey
After I review your answers, we will schedule a free 30 minutes call or Skype to discuss the business and self-love coaching services. In the meantime, you could read the articles about Trusting Yourself and about Self-love.
Here is what Maya S. from Los Angeles, CA had to say after our 30-min. free call: "Thank you for the amazing coaching session and your email with the information!  I haven't been this inspired in nearly 4 years. I felt as if a blindfold had been removed."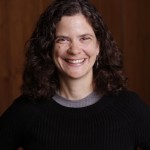 Elisa Balabram is a Business and Self-love Coach and the Author of Ask Others, Trust Yourself: The Entrepreneurial Woman's Key to Success. She was the director of the SBA Women's Business Center in the Bronx for three years and in Brooklyn for five years. Through one-on-one business coaching, workshops and long-term training, she assisted aspiring entrepreneurs and small business owners with starting businesses, creating their goals and vision, moving beyond their fears, overcoming barriers, writing business plans, securing loans, winning business plan competitions, developing and executing marketing and sales strategies, and with growing their businesses. The NYS Entrepreneurial Assistance Program she ran in Brooklyn received the Excellence in Business Award in 2010 and in 2012 from the Empire State Development Corporation. She also founded and managed an online magazine for women business owners from 2003 to 2012, archives of the interviews can be found at Womenandbiz.com. Ms. Balabram was named the U.S. Small Business Administration New York District 2008 Women in Business Champion of the Year. She is currently an adjunct lecturer at Baruch College, teaching Family Business Management classes to undergraduate BBA students. She holds an MBA in Entrepreneurship Management from Zicklin School of Business at Baruch College, CUNY, a Bachelor's degree in Civil Engineering. Through her own self-love quest, she worked with therapists, coaches and mentors, she became a Reiki Master and she continues to grow and focus on self-love on a daily basis.